---
Learn IR Codes
To bring life to your remote, you'll need to add actions to the buttons, mostly IR codes. In general that's a straightforward process and iRedTouch's Learning Assistant makes this very easy.
If you have not yet added an IR module to iRedTouch, then it's time to do so: "Add IR Module".
Select the remote, then enter edit mode (tap the Edit button at the bottom):
Scroll down the left list to the IR Module Settings, to make sure that the right IR module is selected. In general, you will only have one module which is then set as default: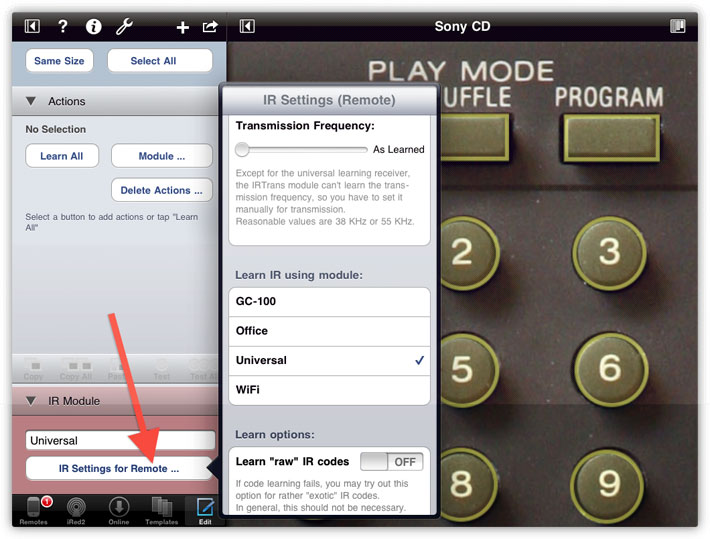 To start learning for all buttons, make sure that no button is selected. You may tap the "Select None" button, which changes to "Select All" if none is selected, already.
Then tap Learn All: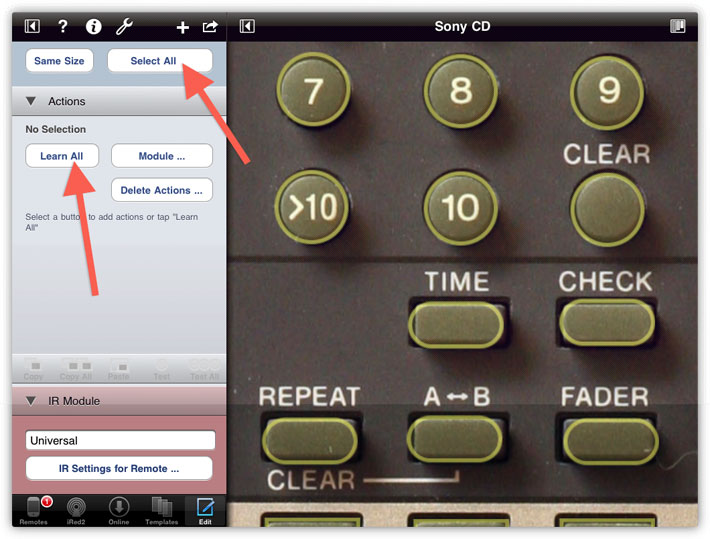 Now iRedTouch will automatically highlight one button after the other (in the order of their creation), and asks you to transmit the respective IR code to your IR module.
It depends on your module, how close you need to hold your remote to the module. The IRTrans works in a range of 1-3 m (3-10 ft.), with optional "universal learning receiver" you have to go closer: 10-50 cm (4-20"). The GC-100 with IR-Learner works also on a greater distance, while the iTach needs a very close approach. In my tests I sometimes have to go as close as 1 cm (1/2") to the small hole besides the iTach's power connector, where the IR receiver is located. Sometimes it needs several trials until you find the right position.
Anyway, when requested press the button on your physical remote shortly. Here's the situation after 3 of 29 buttons have been learned and button "4" is requested: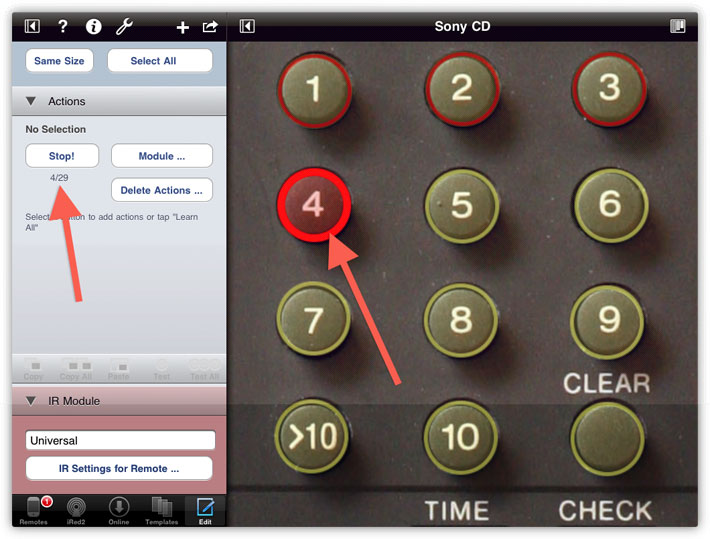 After a few seconds and several button presses, your remote is ready to be tested: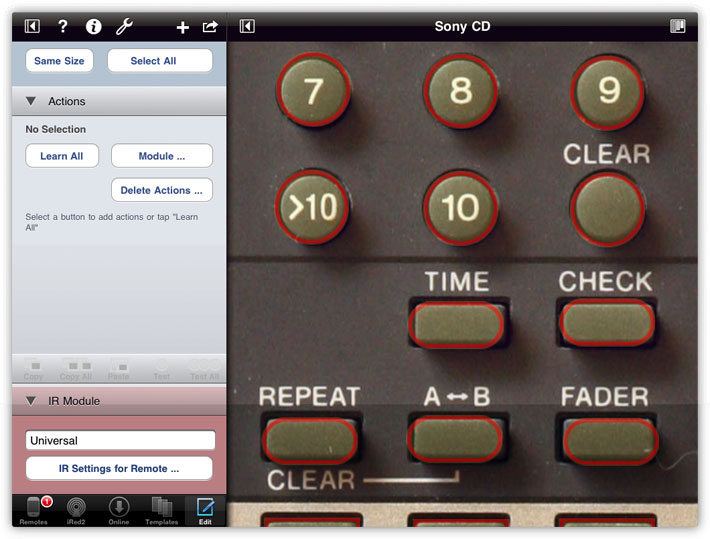 To test an IR code, tap one button, then tap Test. The IR module should transmit the code (most modules show a LED flashing), and the target device should react to the IR code, as if you had pressed your real remote: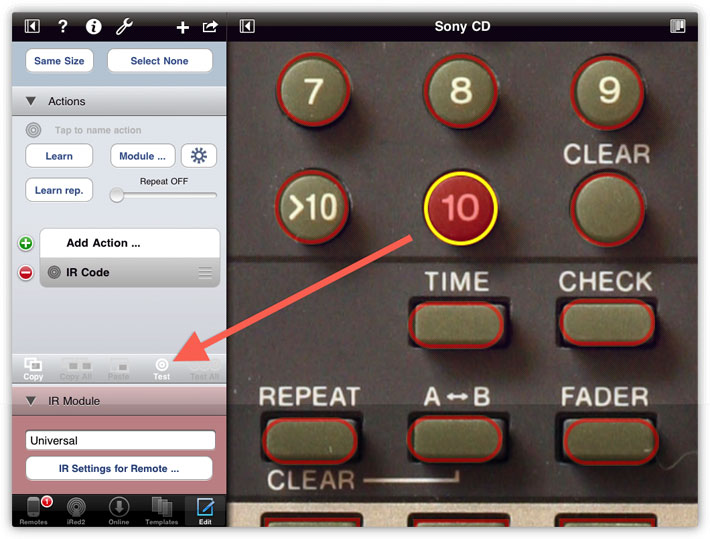 If the code does not work, you may re-learn one selected button. If none of the learned buttons work, please see the chapter on Advanced IR Code Editing.
This concludes the creation of your remote. Tap "Edit" again to leave edit mode - and enjoy!
---